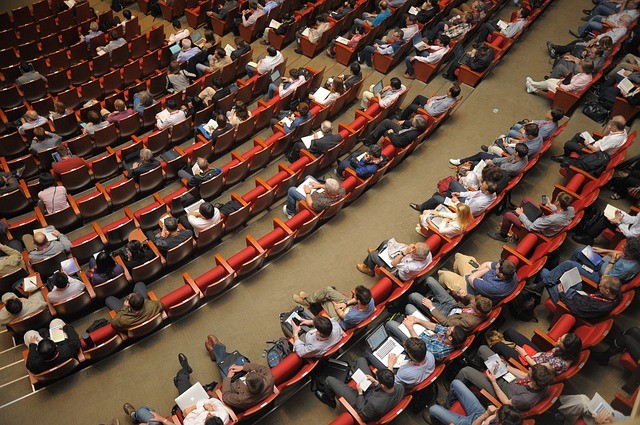 Current governance of science, technology and innovation (STI) is heavily challenged to meet demands arising from complex issues such as the societal challenges (Georghiou and Cassingena Harper 2011, Boden, Johnston et al. 2012, EuropeanCommission 2016) or the Sustainable Development Goals. Thus a stronger orientation of research and innovation towards societal needs, demands and preferences has recently become a main argument under the header of RRI (responsible research and innovation) in the European Union and beyond.
Agenda setting is a concrete way of shaping futures by guiding the allocation of significant funds towards the chosen targets or prioritized fields. Orienting research and innovation is a complex task in itself and respective agenda setting processes have traditionally been expert-driven as scientific knowledge has long been considered the only appropriate form of knowledge for e.g. framing research agendas. Of course, the integration of organised stakeholders' interests also has a long tradition (e.g. in form of lobbyism) as agenda setting in most cases is partly, or mainly a political process.
Expert-based anticipation of future developments, identification of possible challenges and solutions to frame respective strategic decisions has been embedded into research programming (Könnöla and Haegeman 2012, Haegeman, Spiesberger et al. 2017), however it presents a limited approach to shaping futures as this may neglect societal needs and values and therefore valid alternative futures. Hence, advice giving processes opened up to public participation, which became a norm for instance in foresight and technology assessment over the last decades (Joss and Bellucci 2002, Nikolova 2013).
Besides the democracy argument for participation in terms of tackling lacking transparency and growing mistrust in decision making and the functional argument that widened participation contributes to better understand societal impacts of science and contributes to better decisions (Boussaguet 2015), there is also the normative argument that a wider public should be included into guiding decisions of distributing tax-money for research and innovation that possibly concerns public and individual lives.
Thus, research agendas are increasingly becoming the target of multi-actor engagement processes aiming at integrating a broader base of information by considering other forms of knowledge (OECD 2017). Research programme development offers a gate for an early entry point of public needs and values into the innovation process (Gudowsky and Peissl 2016). Several experiences with participatory agenda setting processes suggest that 'laypeople's experiential and value-based knowledge is highly relevant for complementing expertise to inform socially robust decision-making in science and technology' (Gudowsky and Sotoudeh 2017). Recent empirical evidence from comparing citizen-driven STI agenda setting with expert-based foresight studies strengthens this claim (Rosa, Gudowsky et al. 2018). Aiming at producing sustainable strategies for responsible socio-technical change, research funding can benefit from combining forward looking and public participation to elicit socially robust knowledge from consulting with multi-actors, including citizens.
However, including laypeople into futures studies and foresight in general as well as into forward looking science, technology and innovation governance in particular is underexplored. This special issue will collect theoretical contributions as well as empirical papers regarding cases and methods of participatory agenda setting activities to map international progress in this upcoming field of research and practice.
We invite contributions from several disciplines and interdisciplines including futures studies, foresight, technology assessment, science and technology studies, design, innovation management as well as adjacent fields. Transdisciplinary contributions are encouraged.
Submissions should focus on
contributing to the conceptual understanding of participatory agenda setting
scientific reflections on best practices and failures
analysing barriers and drivers of participatory agenda setting
Submission and publication process

The call is split into two stages. Submitted abstracts undergo editorial review and selected authors are invited to contribute a full paper:
Please submit an abstract (500 words max) by March 29th 2019. Information about acceptance within three weeks. Please submit your abstract to niklas.gudowsky@oeaw.ac.at
Submission of full papers by July 12th 2019
Articles accepted after double-blind peer-review are continuously published online. Once all submissions within this topical collection are published, they will be grouped on the website and introduced by an editorial.
Funding for open access publication
We strongly encourage authors to check with their institutions or research funders whether they can get the article processing charge (APC) paid through institutional funding. Several institutions worldwide mandate open access and more opportunities are now available.
BMC and SpringerOpen Membership program
Over 500 institutions have partnered with us to help authors maximize their research funding. Researchers affiliated with these member institutions may receive a discount on article processing charges (APCs). Check here if your institution is a member and learn how you could benefit from APC savings when publishing with us.
Funding for open access publications
Did you know there are more than 250 open access article processing charge (APC) funds available to researchers worldwide? In order to support authors who choose to make their research articles immediately available upon publication, we have compiled a list of research funders and institutions worldwide that fund open access article-processing charges (APCs). Check whether your institution or research funder makes OA funding available for journal publications.
In case no funding is available, authors may contact editor@ejfr.eu in case there are opportunities for having some APCs sponsored by Institut Futur, Freie Universität Berlin, and World Futures Studies Federation.
Submission Instructions
Before submitting your manuscript, please ensure you have carefully read the submission guidelines for European Journal of Futures Research.
The complete manuscript should be submitted through the journal submission system.
To ensure that you submit to the correct thematic series please select the appropriate section in the drop-down menu upon submission.
Indicate within your cover letter that you wish your manuscript to be considered as part of the thematic collection, 'Participatory Agenda Setting for Research and Innovation'.
Submissions will also benefit from the usual advantages of open access publication:
Rapid publication: Online submission, electronic peer review and production make the process of publishing your article simple and efficient
High visibility and international readership in your field: Open access publication ensures high visibility and maximum exposure for your work - anyone with online access can read your article
No space constraints: Publishing online means unlimited space for figures, extensive data and video footage
Authors retain copyright, licensing the article under a Creative Commons license: articles can be freely redistributed and reused as long as the article is correctly attributed.